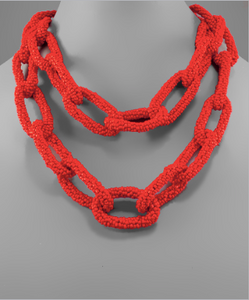 The link style jewelry is a fan favorite! And we love this take on it with a double row red beaded style! Add a pop of red to your look or pair it with the perfect matching look!
For a full set match this necklace with the Red Raffia Earrings! 
This necklace is fully beaded with a thread adjustable pull closure. The necklace is approximately 18 inches long.