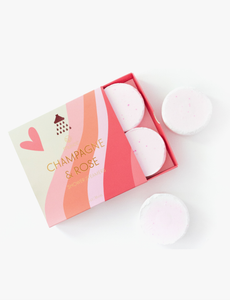 Relax in a refreshing shower, as geranium essential oil fills the air and invigorates your senses.
How to enjoy: Turn on a hot shower and allow room to fill with steam. Place shower steamer on the floor of shower under running water. Enjoy! We recommend placing your shower steamer in the corner of the shower to enjoy them longer!
Ingredients - Sodium Bicarbonate, Citric Acid, Fragrance Oil, Geranium Essential Oil, and Coloreze.
Musee makes handcrafted, natural bath products in the USA with the mission of restoring lives by providing dignified work for vulnerable people in our community. Musee primarily hires women in recovery, people with disabilities, and people who have lived in chronic poverty.
Musee products are handmade in the USA with ethically sourced, natural ingredients. Our bath balms are cruelty-free, paraben-free, and sulfate-free and safe for all skin types.