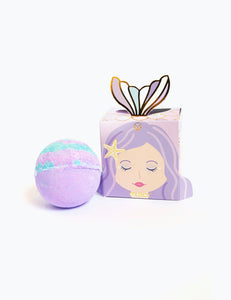 Such a perfect bath bomb for any mermaid! Jump into the ocean like waters and discover the treasure hidden inside!
Kids and adults love these bath bombs. It leaves the skin soft and smooth!
Sodium bicarbonate, citric acid, pacific sea salt, milk bath, grapeseed oil, lime essential fragrance, coloreze.
Mermaid ring inside!.